Things have been going very well this week. I have been inspired by a fellow day care provider who spotted my phone number from the magnetic sign on my van. She called me because, like myself, she desires to connect to fellow providers in the area.
We talked for very long time. We immediately connected. She has a large facility (12 children) with a helper. Even still, she says, she has those days where she really drags and has fatigue. She says, she knows that she has to get out of the house to help curtail those feelings. She explained how she has to just push her way through it until those feelings subside. I also explained to her how I'd like to get a support group together to meet once or twice per month. We talked about meeting at the park so every one can bring their daycare and give the kids a day out at the same time. We agreed to get together in the very near future.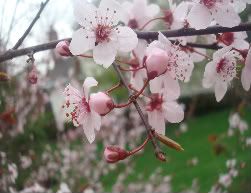 She told me about a website where you can go and try out your own web page for a month free! If I decide to keep it, the fee is as low as $15.00 a month! So, I will be doing that too. Right now, I advertise in the PennySaver at $100 per month! Big difference!
We have so much in common from our families, to our education to our career backgrounds to our current life status of child care providers and our spirituality.
It was so awesome to connect with her. She lives the next community over, basically the next exit off the freeway.
I am very inspired by her.