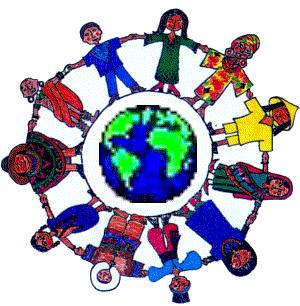 The past week or so has been sooooo busy. I finally submitted my application to make the day care large. It wasn't a lot but just had to gather the correct information. Now, I am waiting for them to schedule me an inspection from the fire department. I already have the man for the actually fire extinguisher coming so it can be updated. I will have to get a paper towel and hand soap dispenser for the bathroom as well. A friend of mine works at a retailer and will get them discounted, both together at about $50 and they will install them for free. The new "staff" :-) is working out wonderfully too.
I rearranged the day care room; split it in half to have one side for the older/school aged kids and the other side for the preschoolers/todders. I bought new area rugs (not the kid ones...way way too expensive), just some earth tone shaded ones. Actually makes the room look bigger. I purchased a table & chairs for about $45 from a second hand store for the kids' homework area. I would like to purchase an older, wireless laptop or some kind of computer so the kids can have "only" educated lessons/games to play.
Today was the first day for the new set up. Things seem to flow a lot smoother. The kids seem to have a more simple flow because of the separation of the room. I still need to purchase a few more building sets for the school agers. I brought more of my own kids' toys down from upstairs.
I'm excited. Everything is working out very well. I'd like to get a new preschool curriculum. The one I have is sooo outdated. I'm almost nervous. Things have not gone well for me in a long time! lol! I'm guarded and hesitating before spending with extreme caution!
Positive thoughts and prayers!...:-)