Well, the kids have been out of school for the summer and it is that time for them to help out around the house. My boys are really good about it. They've been raised that way and they expect it.
My oldest boy came home for the weekend which is always a wonderful treat. He is more settled now with a direction for his life. He is still using my car which is holding up pretty well. Since it got broken into and the radio stolen, it has been a bit vulnerable. So, this weekend, I had all that fixed. My son washed the car and it looked brand new! He has reall

y calmed down and has begun to relax and focus.
In addition to putting the lawn mower in the shop, repairing the shampooer & shampooing the carpets and taking a load of junk to the thrift store, I have had the boys help out in the day care as well. I really want them to get an appreciation for what it takes to run the day care. I say this because they don't seem to understand why mom is so cranky and tired at the end of the day, especially when they don't handle their responsibilities such as emptying the trash or washing the dishes.
My youngest boy, who will soon be 15 years old at the end of this mo
nth, is really, really good with the baby. I am so very impressed! Throughout the day, he has changed his diaper, prepared his food & fed him and put him to sleep. During the evening, he does a very good job as well. The baby is totally crazy about his uncle! It is so cute because when uncle walks into the room, baby gets really excited and will get upset if uncle doesn't take him! Being that the father of the baby is not involved, this is a really nice bond for the baby that I hope only gets stronger as they both grow.
Its been tough with the budget being so tight, but so far so good. It's like the further along we get, the tighter it gets. I do have a check coming from one of the subsidized programs. It will help a lot but not enough to make a difference towards the mortgage. I'm still doing ok emotionally. I haven't fallen apart with worry.
I am still having a significant amount of pain but it has been manageable with the baths.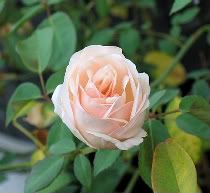 Well, the kids are down and I just wanted to touch basis. It's been a while since I've posted an entry. I do, however, keep up on my reading of other blogs. It really helps me get through my day.
I appreciate your responses, support and encouragement. It's really makes my day :). Thanks Polly, Lori, Linda and Saz.