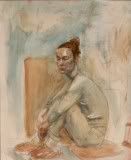 Well, it's that time again. I am exhausted and worried. I've been trying everything to get two more kids enrolled in the day care. I haven't had any success as of yet. I have posted webpages and ads all over the internet on every search engine I can find.
I am still doing research and asking questions regarding my mortgage. I will need to set aside some money to pay the agency. I found one I think I really like and it has a money back guarantee. Yes, it is expensive but it costs about half the cost of the others. This one has an office very close to my house. I think I mentioned that in another post. I've since spoken to the representative several times. I like it when you call a business and they actually answer or they return your call. This is really important to me.

The packet of forms is pretty extensive. I started filling it out today. I have a few more statements to add to it and I will be done. Unfortunately, I will have to delay the mortgage payment for one month in order to pay this agency. I believe it will be worth it. I hoping I will be able to catch up on that payment later or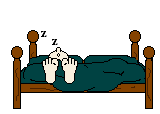 through the modification.

Emotionally, I'm good. I've been enlisting the help of my boys with the my grandson. I've also been taking spa baths to keep by body relaxed. I'm doing much better physically. I've been sleeping pretty good except for last night. I couldn't get to sleep then, once I was sleep, I kept waking up. Tomorrow is a holiday and the day care will be closed. This will help with getting some rest.