Today turned out quite productively. It was a rough beginning, but I pulled through! When I loaded up the kids to go to the bank, my lower back spazed as I lifted a 7 month old baby into her carseat.
I ate a good breakfast, studies during the kids' naptime and took a walk around the block this evening before taking a hot bath. My walk was very slow with an occasional pause due to my back hurting. Even managed some weights and stretches after my bath.
Have the heat pad waiting for me lol! I just wanted to make a post before heading to bed.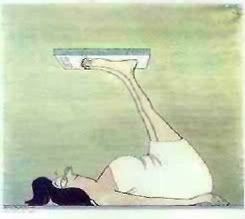 Sleep well everyone! Positive thoughts and prayers! :-)