Things have been going pretty well the past few weeks. I haven't had a migraine in a good week now. I know some of it was related to the red river (for those who know what I'm talking bout lol). I'm still thinking some of it is also related to allergies. I haven't had chicken thighs, my favorite, in two weeks. I did have about a half of chicken breast, baked, yesterday. I'm doing fine with no symptoms of migraine....yaaayyyy! :-D
I am still on track with taking better care of myself. I've been sleeping pretty good. I truly think I need a new, more firm mattress. I'm thinking about purchasing one of those memory foam mattresses to put on top of my mattress. Supposedly, the ones you put on top of your mattress are as good as the whole one. I plan to talk to a representative about it when I am financially closer to that goal. I think they cost about $250 or so.
Well, I sent in some info to the Board of Behavioral Science regarding reinstating my internship. The next step was to get another background check. I believe this is the last step, then they will issue me another intern number and I can start volunteering in the agencies again.
Yes, I am excited, but nervous and a little worried at the same time. Before, I lost my job twice while doing my internship. Both experiences were extremely devastating. Each time, as a fresh hire, I thought, "Now I have a fresh start to something new. We're gonna be alright." All the while, supervisors are smiling in my face, telling me how good of a job I'm doing as an intern. Then suddenly, no warning...BAM! "So sorry Lori, but we gotta let you go. It's nothing 'personal', just something the agency has to do." To have four kids as a single parent, almost loosing my home TWICE, is not something I want to experience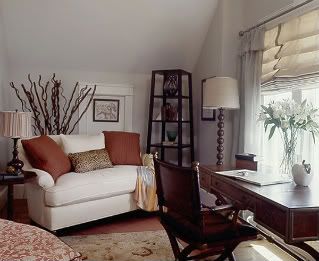 again. Each time, I'd find out later, loosing my job had nothing to do with me, at all.
I don't like being at the mercy of someone else's judgement. At the same time, I need benefits, retirement, to think about my future.
Before all that though, I have to consider my already tight schedule when adding volunteer work on the weekends. I'm really not feeling that! At the same time, I'm not sure that I have any other options towards my future.
So, you see, this is quite a bitter sweet opportunity. When I see an office like the one in this picture, I love the thought of being a Marriage & Family Therapist. My own therapist is encouraging me to have my own private practice. That sounds REAL exciting. So we are exploring the various avenues to achieve such a quest! :-D
Positive thoughts & prayers!